Sessions Every Wednesday and Friday, plus ad hoc weekends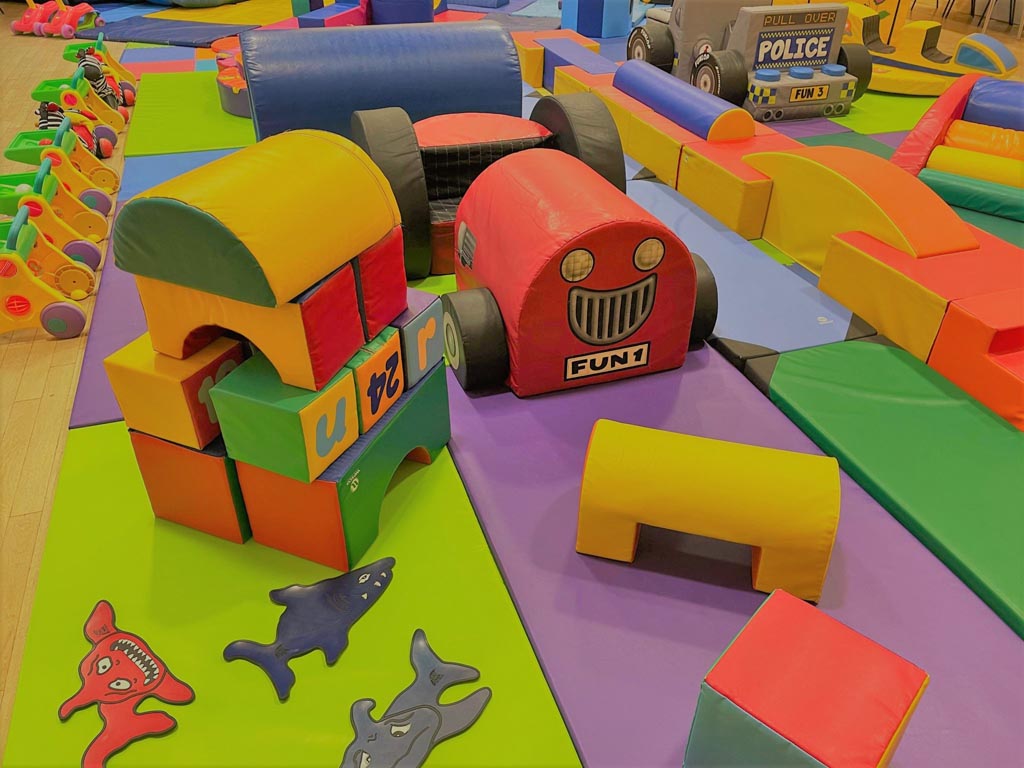 Our sessions are exclusively for babies and toddlers ages 0-3 years
Children aged 4 and over are not permitted to play at Gym Jams so we recommend you attend when your older children are at pre-school or school.
Sessions:
Session 1: 9.30 – 11.00am
Session 2: 11.15 – 12.45pm
Session 3: 1.00 – 2.30pm
Session 4: 2.45 – 4.15pm
Children's entrance fee includes a squash and a plain biscuit (please bring their cup)
Adult's entrance fee includes a drink and a chocolate biscuit
You are welcome to bring in food as we do not serve meals, please ensure children are seated when eating. We have Bumbos for your use to aid meal-times.
Prices:
Under 1 year – £6.50
1 year to 3 years – £7.50
All adults – £4.00
Siblings under 9 months – Free
Triplets (or 3 siblings); free entrance for the third child
GIFT VOUCHERS
Stuck for present ideas, too many toys already clogging up the house – why not buy them a gift voucher for Gym Jams?
Data protection/privacy statement
Gym Jams baby and toddler soft play take data accuracy and security seriously.
Your name, email address phone number, the child's name and age, plus any additional data you provide to us is for the purposes of:
processing bookings for private hire or weekly sessions
to send you information by text, email or to contact you by telephone with information about the booking
The personal information of both yourself and the child will be stored and processed securely in line with the Data Protection law and other relevant legislation. It will not be disclosed to third parties for marketing purposes. We will only keep this information for as long as is administratively necessary.
Adults receive a complimentary hot or cold drink which are served with a chocolate biscuit.
Additional drinks and snacks can be purchased to eat in or take away.
Bottle of J20
Coke / Diet Coke / Coke Zero / Fanta
Cappuccino / Mocha / Double Choc Mocha / Latte
Cafetiere of coffee or instant coffee
Pot of tea (9 varieties)
Hot chocolate with whipped cream or mini marshmallows